Are you visiting London for a city break? Travelling around London can be tricky, which is why we've found the best apps for London travel for you.

The city is vast which so many fabulous things to see and do, so you may need some help figuring out where you're going!

Luckily for those visiting the city, there are plenty of great apps for travelling around London that will seriously save you some time.

So, forget that panicky feeling when you think you've got on the wrong tube because we're here to help you out!

Let's take a look at the best apps for London travel, perfect for those who are keen to explore this incredible city.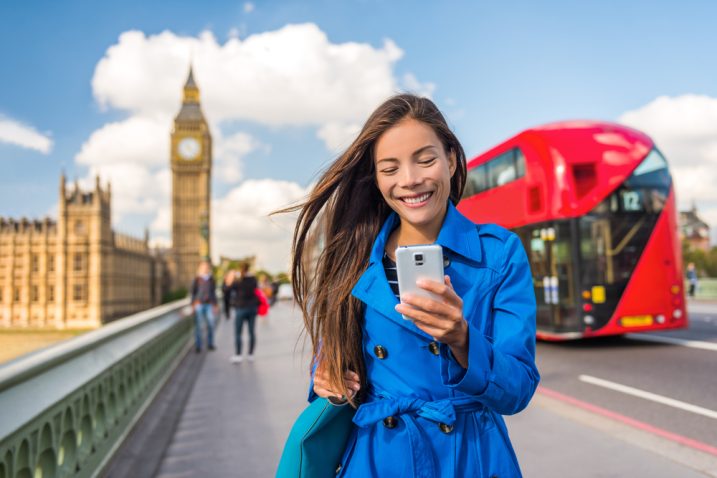 1. Citymapper London app
Rating – 10/10
The Citymapper London app bags the number one spot for our best apps for London travel!

It displays transport options with live timing between any two locations in the city and works out the length of time for different transport methods.

Whether you choose to walk, cycle, drive, or take the tube, Citymapper London app works out the best option for you!

It'll even tell you how many calories you've burnt if you walk it, which is a pretty cool feature.

Say for example you want to get from Westminster to Tower Bridge, Citymapper will tell the next tube available to get you there, the price, and how long.

You can get the app on your desktop if you want to work out your journey before you leave, but it's also available on iPhone and Android.

Find a specific bus or line on the app which has live updates on delays, reduced services etc.

The best part? All you need to do is save your journey for when you're offline because we all know the 4G is rubbish when you're underground!

It'll be saved offline and on your home screen waiting for you when you need to figure things out.
2. Santander Cycles app
Rating – 9/10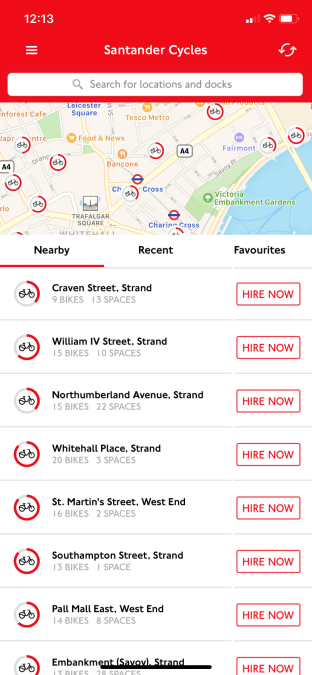 Fancy cycling around the city? Just download the Santander Cycles app and you'll be able to skip past the terminal and hop on your bike.

You'll be able to get release codes sent to your phone so you can hire your bike quicker and see live cycle and docking space availability.

Users will also be able to check their recent activity as well as hires and charges to keep an eye on their funds.

The app has a nifty journey planner so you can easily plan your route, and even save your favourite docking locations for future use!

It's available on Android and iPhone, and they have a great guide on their website for tips on where to visit by bike and how long it'll take.
3. TfL app
Rating – 8/10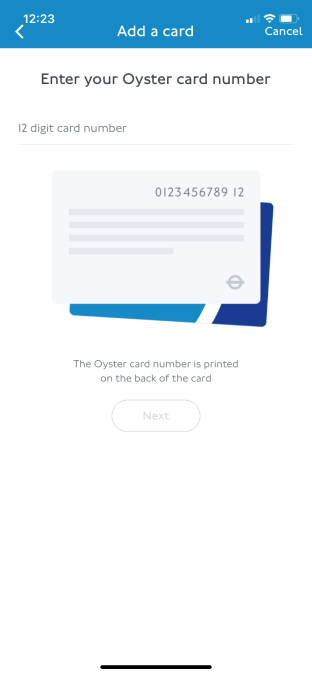 This free app lets you manage your contactless and oyster cards on the go, perfect for keeping everything all in one place!

You can top up your pay as you go credit and get notifications when it gets low, so you don't get any nasty surprises when trying to purchase a ticket.

The TfL app is definitely one of the best London travel apps out there, allowing you to buy adult rate Travelcards that can be valid between seven days and 12 months!

Not only is it visually appealing, it's very easy to use with great navigation which is always a total bonus.

Top up your balance on the app, wait for 30 minutes and you're pretty much good to go – perfect for those visiting London for a city break.

Just add your oyster card number to the app and get going – hooray.
Download the app now for Android or iOS. 
4.  London Tube Live app
Rating – 8/10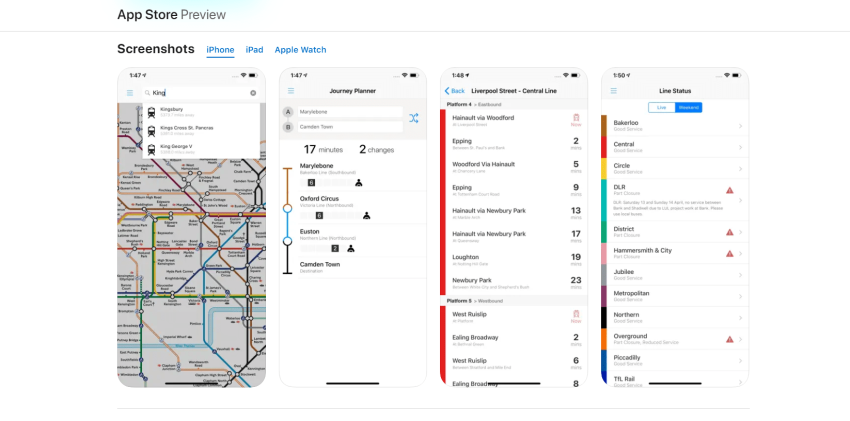 This particular app is super popular with over 20 million downloads, so it's no wonder we've picked it for one of the best apps for London travel!

It's super easy to use and has live literally up to the minute departure information on all the tube lines.

This also includes DLR and London overground, so you really can plan for any journey within London with ease!

The Tube Live app works online and offline, making it already a lot better than the other apps available.

Just download it onto your iPhone or Android, plan your journey, find disruptions, access your favourite routes quickly and you're good to go.

We'd really recommend this app to visitors as well as commuters, it's very simple, effective, and doesn't lag in the slightest!
5. Virtuo App
Rating – 8/10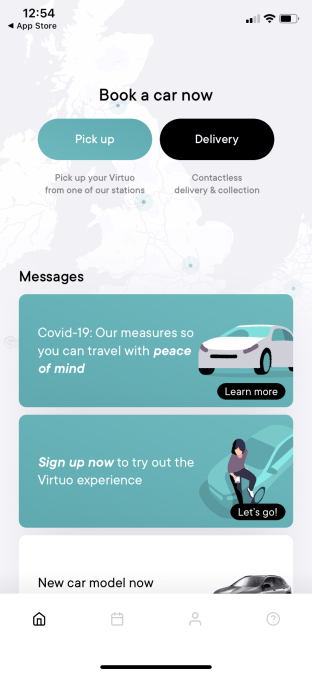 If you can't be bothered with public transport, sometimes it's best to take matters into your own hands!

This is why we'd recommend the Virtuo app as one of the best apps for London travel – it's so easy.

Virtuo launched in London after some rave reviews in other European cities where you can book a car of your choice.

You don't need to fill in any paperwork or wait in any long queues, just find your car on the app and have it waiting for you!

Users can pick whether they want to pick up their car from a Virtuo station nearby, or delivery/collection.

So, if you fancy touring London or even the outskirts of London independently, check out Virtuo on iPhone and Android.
6. AccessAble app
Rating – 10/10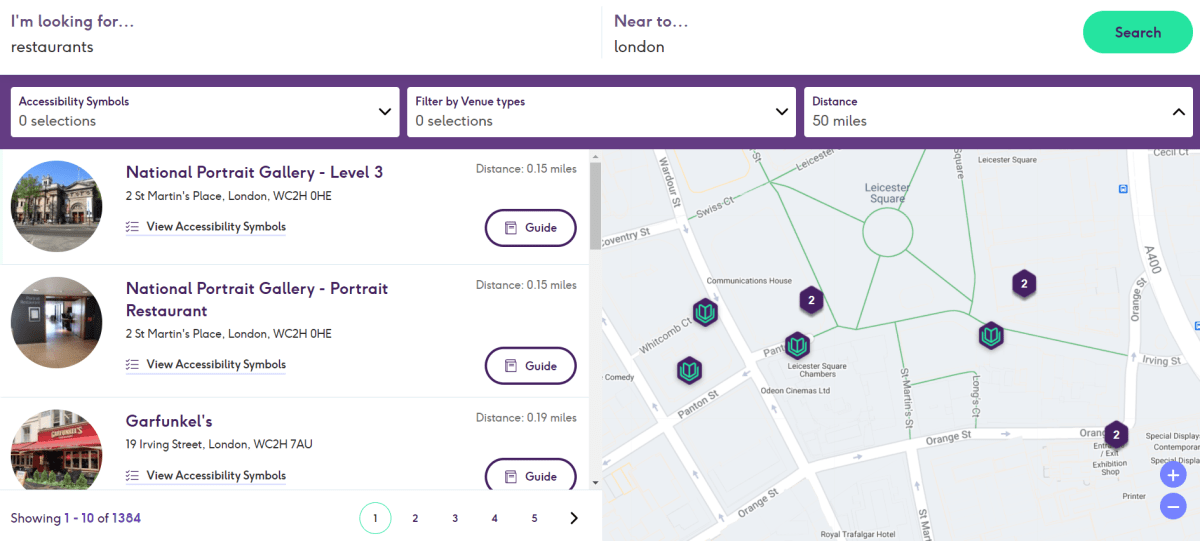 This app is absolutely fantastic for those who need wheelchair access when exploring London.

They want to eliminate the stress and anxiety of planning a day trip out, as everyone has different accessibility needs.

Their detailed guides tell you about the venue's access with facts, figures and photographs to keep you fully informed on their accessibility!

All you have to do is put in the search bar what you're after, whether that be a restaurant, bar or museum and its location.

It's available on iPhone and Android, and you can also get it online if you want to do some research on your laptop before your trip.
7. Uber Boat By Thames Clippers app
Rating – 9/10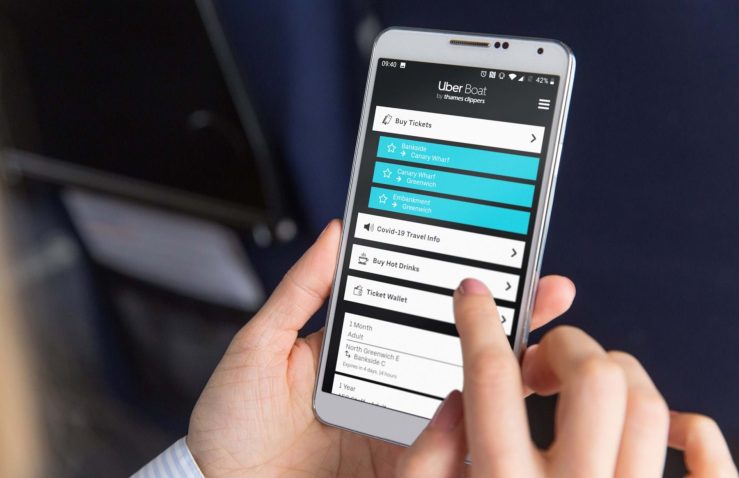 You've heard of uber right? Well…how about uber BY BOAT? Pretty cool eh!

This new partnership is a pretty cool one and only launched in the summer of 2020 – all the more reason to give it a try.

If you're wanting to spice up a commute, you can travel by river bus and find their route map here!

You're never stuck in traffic if you're travelling by boat, and you get to soak up some amazing views too.

Download the app on iPhone and Android here, where you can buy tickets, check out live departures and even buy hot drinks!
8. Uber App
Rating – 9/10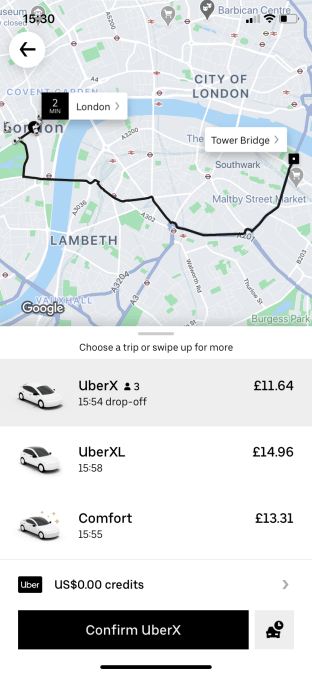 We had to include Uber on the best apps for London travel, because let's be honest, Uber is just the best!

If you haven't downloaded Uber yet, we'd highly recommend it, because sometimes it's just a nice change from grabbing the tube or a bus.

Find your driver close by through the app, and it'll tell you how far away they are from picking you up, and how long it'll take.

It'll also provide you with information on your driver, and charges you on the card you've linked with your account.

The best thing about uber is its reliability, quickness and general friendliness of drivers 😊

Grab it on your iPhone or Android phone here today – you won't regret it.
9. Visit London App 
Rating – 9/10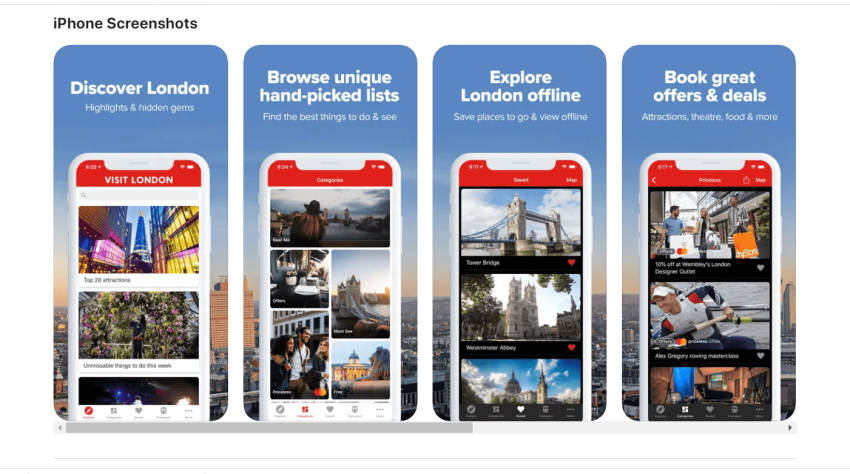 We couldn't put together a guide to the best travel apps for London without mentioning the Visit London app, it's the ultimate travel guide. 
If you're wanting to experience London like a local, this free travel app is great. 
You can browse handpicked lists of the best things to do and see, find hidden gems around different areas of the city, build your own personalised maps to make the most out of your travels, as well as access and book great deals directly from the app. 
Download the app for either iOS or Android.
10. OpenTable 
Rating – 9/10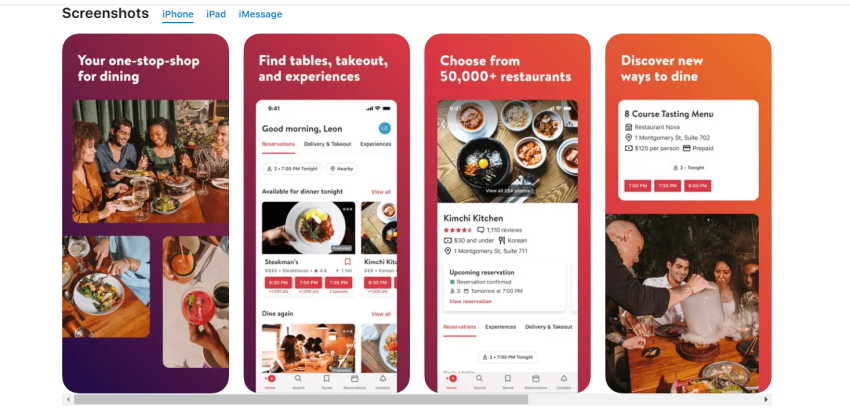 Whilst exploring The Capital you're going to be indulging in your fair share of food and drink, right? 
The ultimate app for wining and dining in London has to be OpenTable
In a few taps you can explore thousands of food hubs, book and manage reservations, find available tables as well as read reviews from previous diners. 
The best part? You can even earn points towards free meals – who could say no to that! 
OpenTable is available on iOS and Android, download now! 
And there you have it! We hope you found these suggestions useful for best apps for London travel. London is such a fabulous city, and with so many transportation options available, you're bound to have an amazing time.
Struggling to decide what to pack for your city break? Check out our latest blog here for some hints and tips!