Are you vegan, or wanting to try out some vegan food on a student budget? Well, you've come to the right place!

There are plenty of cheap vegan meals out there perfect for a date, that are quick and easy to make and super tasty.

Whether you're staying with us for a short break in the city, whether for work or as a romantic treat, we've got a bunch of delicious recipes you can make in the comfort of your own accommodation.
Is The Vegan Diet Expensive?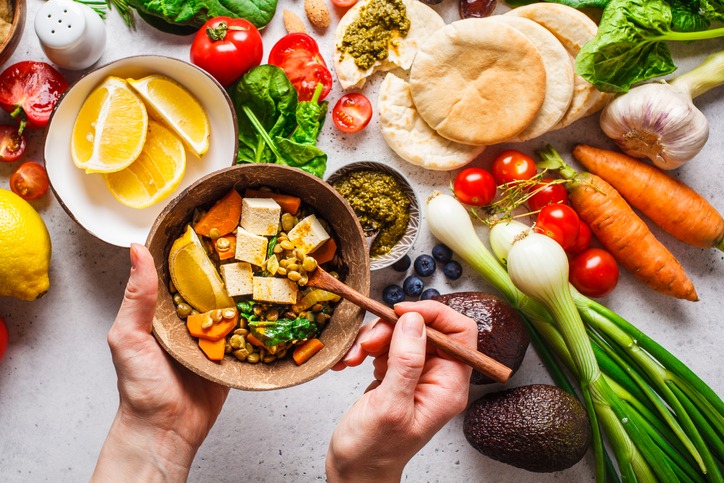 Being vegan doesn't necessarily have to be expensive, if anything, it's actually cheaper than eating meat, as good-quality meat can be quite pricey!

Veganism, in general, has an expensive reputation, but now, with specialised products such as vegan cheese, milk and burgers, is it costing people even more?

If you were to shop at specialist vegan food stores, granted, it may end up being pricey, but with affordable ingredients like pulses and vegetables from your local supermarket, it really isn't too bad!

We'd recommend buying dried goods in bulk and when it comes to veg and fruit it's always best to get frozen if you can.

It really is down to the individual when it comes to the cost of a vegan diet, as it becomes increasingly more popular there are new ways of making it more affordable.
Basic Budget Ingredients Every Vegan Needs
1. Quinoa
This gluten-free, high in protein ingredient is perfect to keep stocked up in your cupboards!

One cup of cooked quinoa has 5 grams of fibre, making this not only a delicious option, but a super healthy one too.

It's very quick to cook, and only requires about 15-minutes of simmering in boiling water.
As well as savoury dishes, it can also be used for sweet ones too, making it a very versatile ingredient you need to have!
2. Tofu
Also known as bean curd, Tofu is gluten free and very low in calories too, with a chewy texture, it's a fabulous meat alternative.

It can be seared, grilled, steamed, brewed, braised, baked, roasted, deep fried and even scrambled, so take your pick!

Cooking with tofu is generally pretty easy and inexpensive, you can pick up a pack in Asda for about £1.40.
3. Non-dairy milk
Soy milk, almond milk and oat milk are all very popular non-dairy kinds of milk, with soy milk being the cheapest options to buy in supermarkets!

It's really up to you whether you buy sweetened or unsweetened, but some do contain quite a lot of sugar so be careful with that.
4. Vegan cheese
Mmmm, isn't cheese just the best? As a vegan, you definitely don't want to miss out on the wonderful world of cheese, which is why you need to purchase vegan cheese!

Vegan cheese can be made with components derived from vegetables as well as seeds like sesame and sunflower.
5. Kidney beans
This cheap ingredient is great for bulking out meals, they're super filling and super tasty too!

You can get kidney beans fresh or from a can, it's really whatever you'd prefer, but from a can it's pretty good value.

They're a good ingredient for dishes like curries or a chilli, full of flavour and goodness!
6. Herbs
Herbs are essential to add flavour to your dish, after all, you want to show your mates that vegan food is yummy right?

You can grab herbs at your local supermarket in a pot for as little as £1.50 depending on what herb you go for.

We'd recommend purchasing basil, oregano, rosemary and thyme as your four main herbs for now, and you can always add to the collection as time goes on!
7. Spices
Spices are essential when you're cooking a vegan dish, and there are some essential spices you need to buy for your cupboard!

Nutritional yeast, cumin and black salt are all popular choices for vegans, and they don't cost too much either.
8. Mushrooms
There's a lot of vegan meals that involve mushroom as a key ingredient, so it's definitely worth stocking up!
9. Chickpeas
Chickpeas are a rich source of vitamins, minerals and fibre and make a fab replacement for meat in dishes.

They're very filling and tasty, and work super well in a curry! It's worth stocking up on chickpeas, it's always handy to have them in your cupboard.
10. Lentils
A great source of protein for vegans and vegetarians are lentils, packed with flavour and goodness!

You can buy canned or dried lentils in water from your local supermarket for a pretty decent price.
Cheap Vegan Meals Ideal For A Date or a Night In
1. Falafel Burgers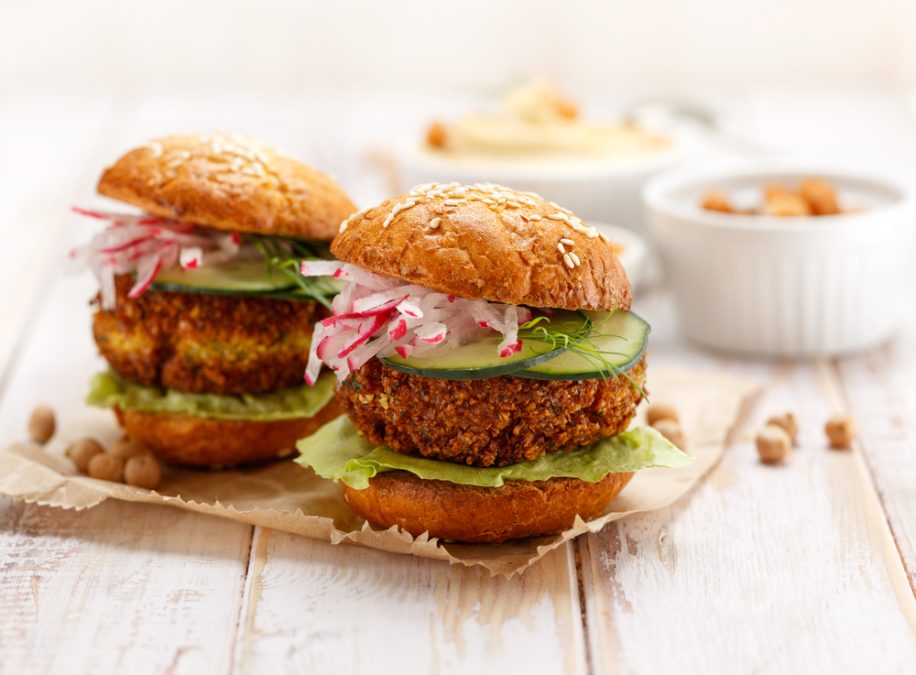 Everybody loves a good juicy burger as a treat, which is why this is a perfect cheap vegan meal on a low budget!

For the ingredients you'll need:

-Chickpeas
-Red onion
-Garlic
-Cumin
-Coriander
-Harissa paste
-Plain flour
-Sunflower oil
-Pitta bread
-Tomato salsa

You'll need a food processor/blender for this btw, so you can create the burger patties! This is an investment definitely worth making.

Pair these yummy burgers with sweet potato fries and you've got yourself as tasty and cheap vegan meal, hurrah!
2. Vegan Mac & Cheese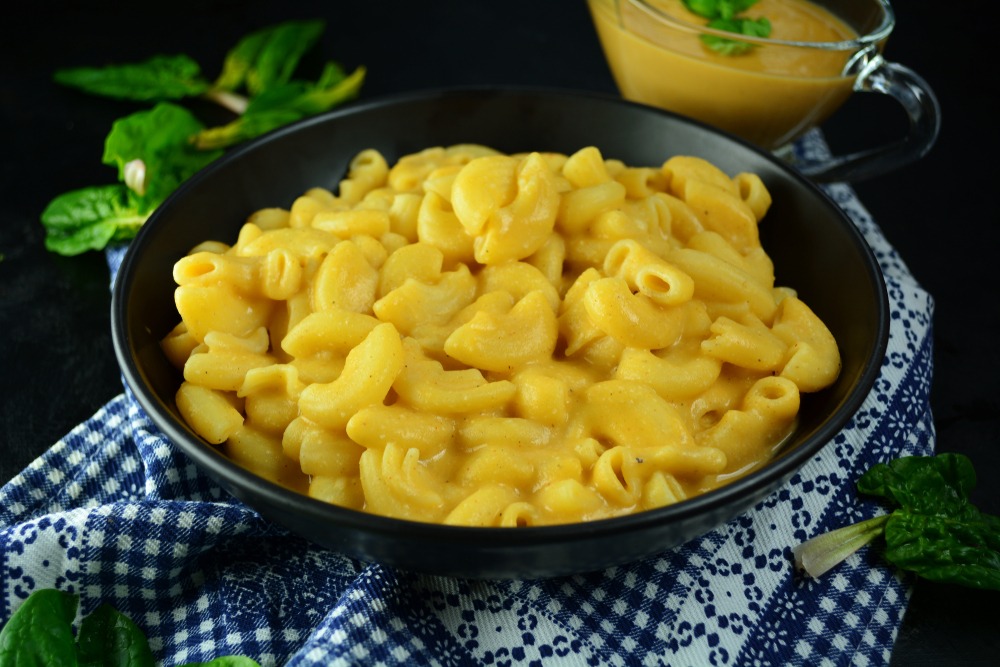 Another hearty dish perfect for a winter's night is mac & cheese, a student favourite!

Interestingly, the cheese sauce doesn't even have vegan cheese in it! Pretty cool right?

It'll take less than half an hour to cook this dish, perfect after a long day of exploring the city.

Ingredients:
-Macaroni
-Carrots
-Potatoes
-Olive oil
-Water
-Nutritional yeast
-Lemon juice
-Salt

It's actually crazy how cheesy this meal tastes without cheese! All the more reason to give it a whirl. Check out the recipe here.
3. Vegan Chilli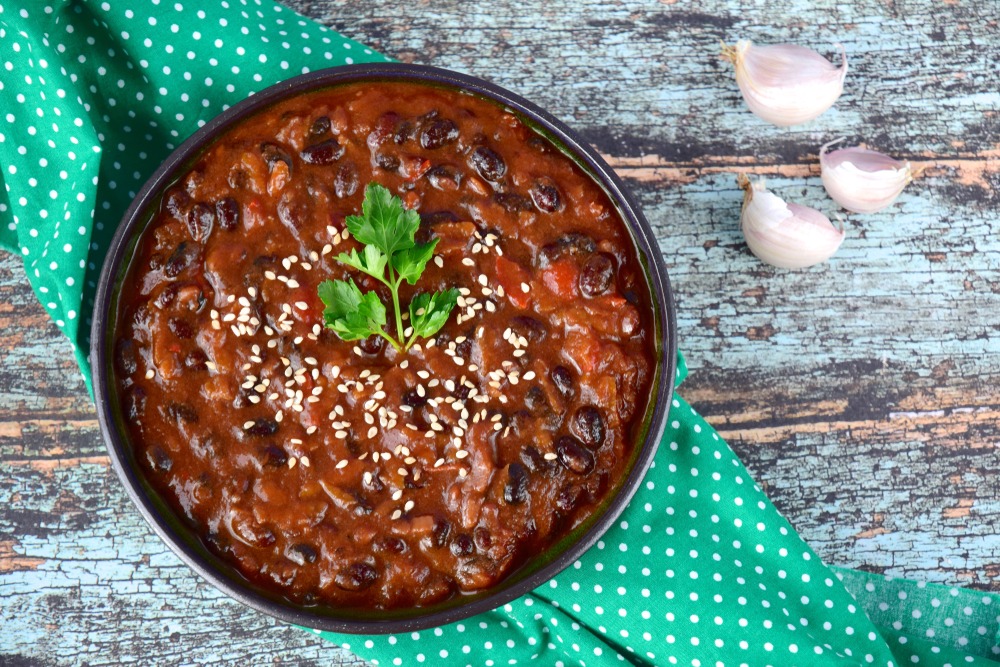 This dish is great to make it bulk, you can freeze the leftovers for an extra meal too!

Grab yourself a ready spice mix from your local supermarket, or season it yourself with salt, chilli powder, cumin, garlic powder and oregano.

Other ingredients:
-Onion
-Peppers
-Chilli con carne mix
-Kidney beans
-Chopped tomatoes
And that's literally all you'll need! This recipe is super cheap and easy, a definite crowd pleaser amongst your pals.
4. Tofu Fried Rice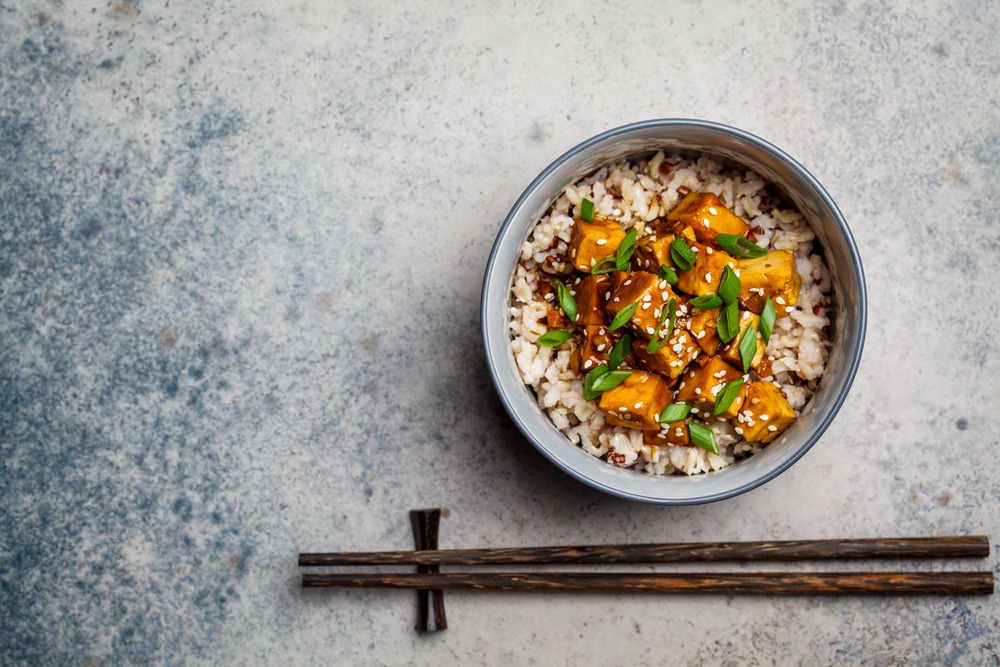 This dish is very yummy as well as being a cheap vegan recipe, perfect to cook for a night in front of the TV. It's almost like having a healthy Chinese takeaway, what a winner!

Ingredients:
-Vegetable oil
-Basmati rice
-Garlic
-Ginger
-Red chilli
-Smoked tofu
-Stir-fry vegetables
-Frozen peas
-Soy sauce
Tofu fried rice is so easy to make, it literally takes about 20-minutes to make, perfect after a long day of studying.

The smoked tofu is a nice unique flavour and you've probably got all of the ingredients tucked away in your cupboard!

We hope you found these cheap vegan meal ideas useful, being a vegan doesn't have to be expensive, it's all about preparation and stocking up!