Summer in the UK may be coming to an end, but there's still places where the weather is scorching so you can make some great memories and enjoy a holiday of a lifetime.  
Use these top 10 best holiday booking apps to help you with your last-minute trip or book somewhere for next summer, you know you want to!
With these apps for iOS and Android, the booking process will be easy-peasy and allow you to discover the best deals for your budget.  
Get your sunnies on, let's go…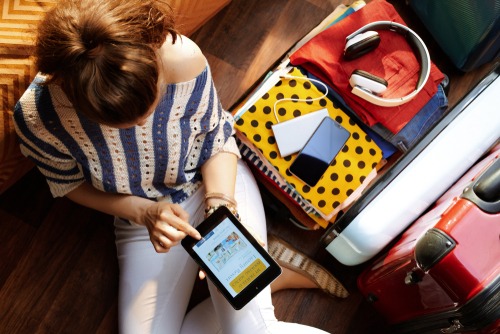 1. Booking.com  
First up on our list of the best holiday booking apps is Booking.com.
As one of the world's leading digital travel companies, we couldn't not include it! It has one of the largest collections of travel options with accommodation and transport options available.  
So, you can search for flights, hotels, car rentals and attractions all in one place. The platform offers free cancellation for most properties so don't worry if you change your mind about going away.  
You can speak to 24/7 customer service in more than 40 languages too so it's easy to access any help with your booking.
Let's not forget, you can read verified guest reviews if you want an honest experience about a specific place before you book!  
Download for free on IOS or Android.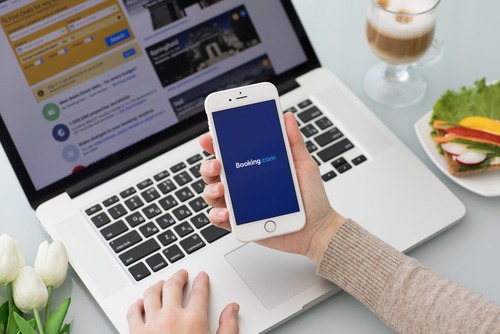 2. Lastminute.com  
Next within our guide of the best holiday booking apps is Lastminute.com, where you can compare and book flights, hotels and holidays all in one place – how great is that!  
There are thousands of flights and over 500,00 hotels to explore, no matter if you're looking for a beach holiday or a city break, you can search from tons of different places and add in your own budget.
Not to mention, there's also a deal finder section so you can find cheap travel deals in this easy to use app!  
Once your booking is complete, you'll be able to access all your reservation details, boarding passes and even exclusive offers.  
Download for free on IOS or Android.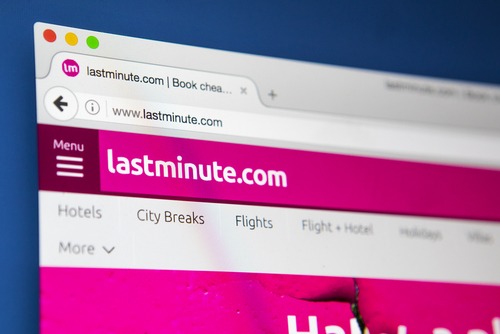 3. Expedia  
When it comes to the best holiday booking apps, Expedia is up there with one of our favourites.
Why you may be wondering? Well within the Expedia app you can do everything all in one by searching for over a million hotels, flights or car hire easily and quickly. So, you can get your dream trip booked hassle free.  
The best part is, if you have no internet, you can still access your travel information in offline mode, we all know the nightmares of your data or wi-fi not working when you're out of the country!  
When you become a member with them, you'll get great exclusive prices and earn double Expedia Rewards points for bookings you make too.
You should for sure use this app next time you're going on your hols.  
Download for free on IOS or Android.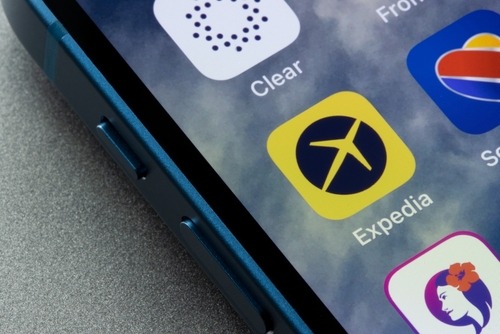 4. Hotels.com  
Hotels.com is another must-download app when it comes to booking a get-away.
You can search for hotels, holiday rentals, apartments, luxury resorts, B&Bs, motels, hostels and more within the app. There're over 800,000 worldwide properties to choose from!  
You'll get access to their secret prices on the app with a 10% off thousands of properties, and they even have a reward scheme so once you've collected 10 stamps, you'll get 1 reward night on them (give us some of that).  
A great feature is that you can book your trip and pay later so, if you're waiting on funds but don't want to miss out on a deal, then it's no worries. Super handy, right?!
Not to forget, if you're in need of a last-minute stay you can use their 'Deals for tonight' feature. They really do have everything, go try it out.  
Download for free on IOS or Android.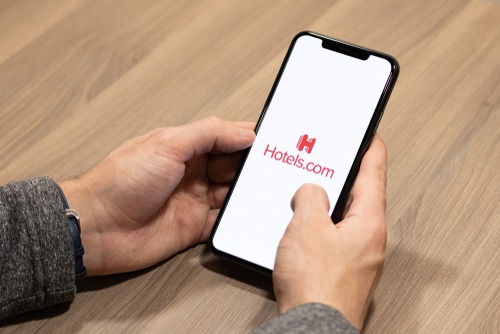 5. AirBnb  
If you're searching for travel apps to find holiday rentals, cabins, beach houses, homes and experiences then AirBnb is the one for you.
Whilst you can't search for flights on this app, it's still great, nonetheless.  
It's quite different to other holiday booking apps, in the sense that it is a "Air Bed and Breakfast," which means that property owners or hosts rent out their accommodation to travellers, rather than booking a space advertised by hotel companies.  
Within the app you can chat with your host and receive up-to-the-minute information about your booking, which makes things more personal than booking through another app.
One of our favourite features is that you can search for unique properties, so you can stay in somewhere you never would have thought of!  
Download for free on IOS or Android.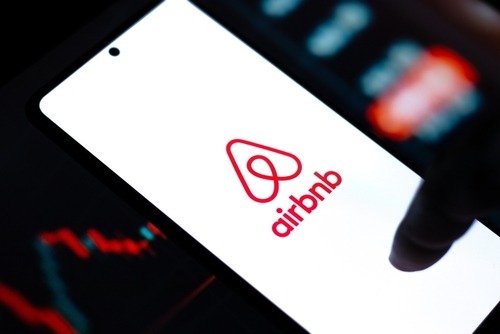 6. Hostelworld  
This app is vastly different from the other best holiday booking apps on our list, due to the fact that it's catered for travellers or backpackers on a budget.
Through this platform you can search from over 16,500 hostels in 180 countries – not bad, eh? 
Not only can you find affordable accommodation across the globe, but you can also make some great buddies before you've even stepped out of your house!
This is thanks to Hostelworld's handy features which allow you to instantly connect and chat with your fellow hostel travellers after you've booked. Forget worrying about making friends and meeting new people.
You're able to filter by location, price, room type and facilities when creating a booking, and if your travel plans change, there's free cancellation on the app too.  
Download for free on IOS or Android.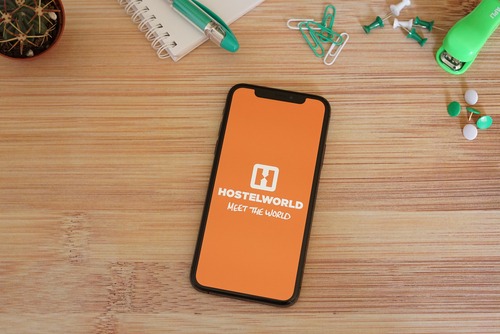 7. Kayak  
Another holiday booking app you just HAVE to download is Kayak.
We really love this app as it's so unique because it searches over 900 travel sites at once so you can find the best deals on flights, hotels and car hire.  
You can search and filter your options to find the travel must-haves to suit you whether its searching for early morning flights, car hire with free cancellation or hotels with no booking fees.  
You'll save some pennies with their mobile only rates and you can set price alerts to receive notifications when a deal has gone down in cost – we can't argue with that!
Additionally, you can use their trip planner feature to keep track of your holiday bits and bobs or create an itinerary.  
Download for free on IOS or Android.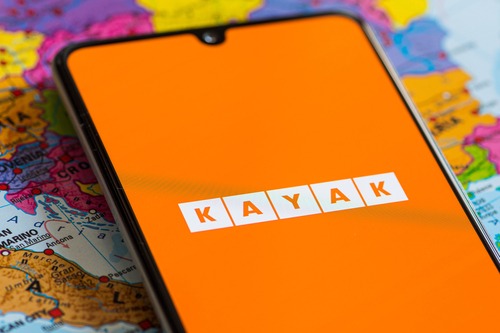 8. On The Beach  
Best holiday booking apps you say? Well, we can't forget about On The Beach.
You can pick from thousands of flights and hotels across hundreds of beach resorts and so much more.  
Some notable features from the app are that you can filter your hotel results by price, TripAdvisor and star rating to find your perfect holiday space.
You can also search by destination, departure airport and travel date which will ensure you have a speedy booking process.  
Want to find the cheapest holiday during a specific date range? You can! There are so many great things about this app so, next time you're wanting to go for a lovely beach holiday with your friends or partner, use On The Beach.  
Download for free on IOS or Android.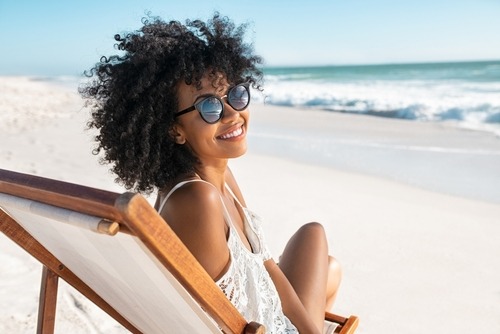 9. LuckyTrip  
Next up on our list of the best holiday booking apps, is LuckyTrip.
Despite being fairly new on the travel scene compared to other providers, it's one the app store award of 'Best of the Year' so we're sure you'll love it.  
So, you're wondering what the concept of this app is? Well, you Tap Lucky to see a complete trip to one of 300 destinations, with 3 parts – flights from Skyscanner, rooms from Booking.com and unique things to do handpicked by the team at Lucky.  
Don't worry, you can customise your tips, at the end of the day, it's your holiday. You're able to save trips, share with friends and book through the app, you can't ask for much more really!  
Download for free on IOS or Android.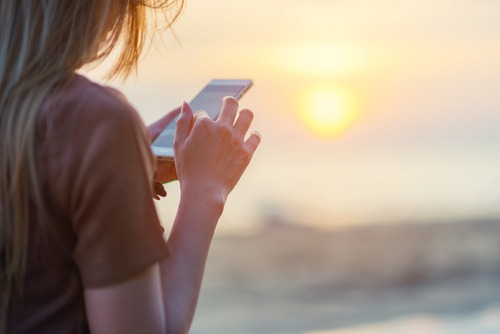 10. Icelolly  
Last but not least out of the best booking apps for a perfect summer or any other time of year, is Icelolly.
This holiday finder platform is great for determining the cheapest holiday option to suit you and your spending limit.  
You can use the app to compare deals from over 30 UK holiday providers and the exclusive deals are updated weekly so you'll never miss out on a bargain!
Not only can you find top notch deals, you can also book your holiday through the app too, so forget about faffing around.  
There are tons of holiday options available whether you're after a sunny beach break, a ski break or even a cruise trip, check it out today!  
Download for free on IOS or Android.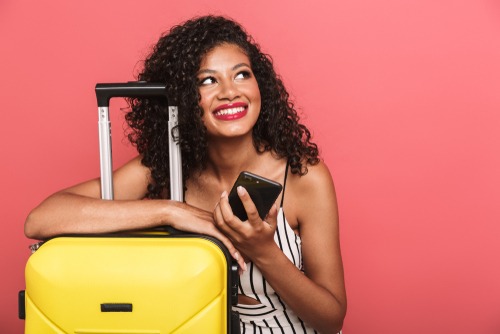 You've reached the end of our blog on the top best holiday booking apps, what're you waiting for?! Go book your perfect getaway with the help of these travel platforms, you'll be a savvy traveler in no time.
City Lodgers offers amazing travel experiences by providing stylish self-catering accommodation in cities across the UK throughout the summer months. Find out more here.  
Read our blog next on: Most Romantic City Breaks Within The UK For Couples In 2022.