Looking for a romantic get-away with your significant other but unsure what the best places in the UK to go are? Fear not! We have compiled the best city breaks to explore in 2022. Make sure to list this down, you don't want to miss it.
Couples' holidays are just the best right?! You get to spend time with your best friend, away from work, away from everyone and everything and just feel bliss. Cuddling up together after exploring what the area has to offer and enjoying yummy food and drinks… we're getting butterflies of the sound of it! But it can be hard to find the best places to go, and the most affordable ones. Remember, you don't have to break the bank to go on a romantic city break.
So, let's get started with the top 6 city breaks which are PEFECT for couples wanting a romantic experience and lots of things to do, all whilst staying in the UK.
Love is in the air…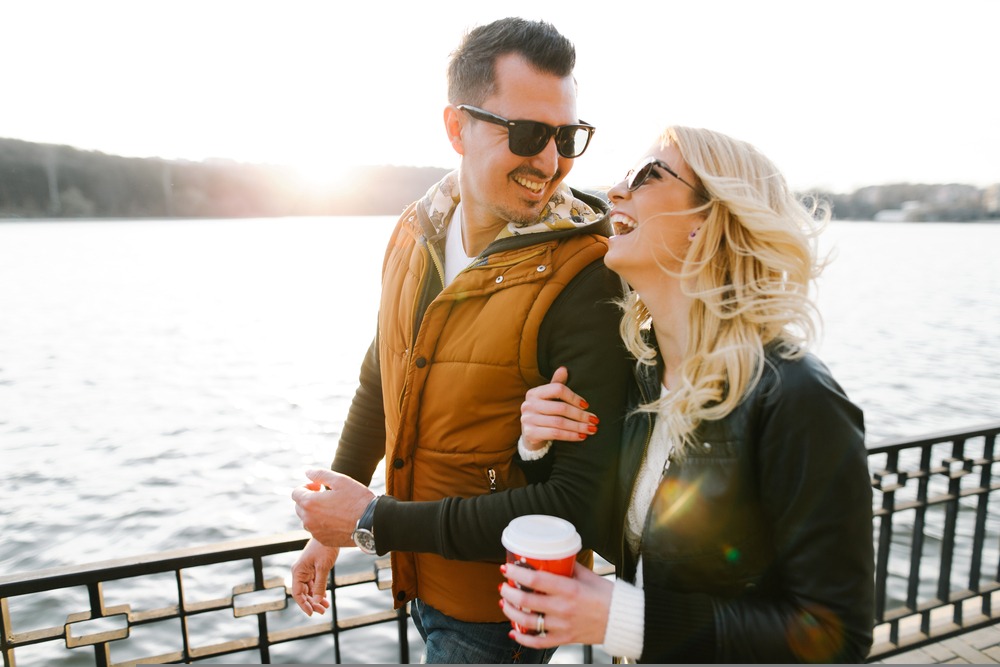 London
We couldn't not include the capital within our list, after all it is the UK's largest city so there is TONS of things to do with your partner. Not only this, but a study revealed London is the 'most romantic' city in the world for a date, with 1,874 restaurants for romantic dining and the city also has the most couples-related attractions!
So, you can wine and dine with your partner in London's vast array of food hubs in convent garden. If you're not convinced by dining experiences the don't worry, there's something for all tastes as London is rich in history, royal landmarks, lovely parks and nightlife. Buckingham Palace, Tower of London, London Eye and the Royal Botanic Gardens are just some of the few romantic destinations to venture to in the city.
What makes London so great for a city break with your significant other is its transport links. There's nothing worse than being shattered after a day of exploring and then being too tired to do anything else! Trekking about is not on the agenda in London, with easily accessible transport links from the underground to the bus system.
Although, we must say, a romantic break in London may be more expensive than most other city breaks due to prices in the capital. But nevertheless, you should visit for yourself to find out about all that London has to offer.
Get that couples holiday booked and the romantic vibes flowing!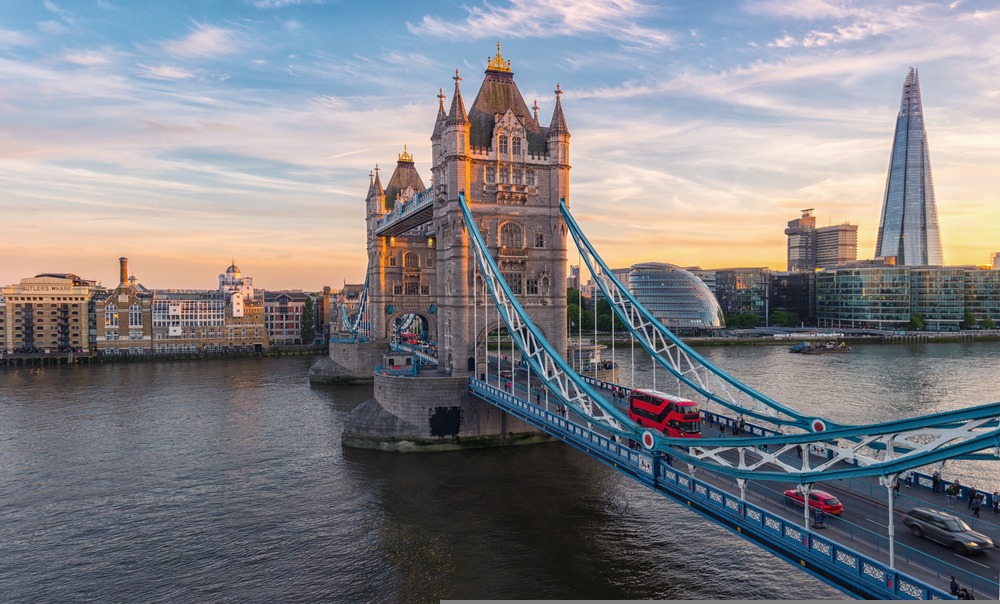 Edinburgh
Edinburgh, Scotland's capital city, is a romance destination for sure! You and your partner will fall in love with the city's history and culture over a long weekend break. We really are not surprised it has been named as one of the top 10 most romantic cities in the world! Yes, that's right, in the world.
Edinburgh manages to combine both the old and the new perfectly. It's rich in history with cultural attractions like medieval castles to then its vastly different side of modern bars, restaurants and shops. You won't be short of things to do from Edinburgh Castle to Edinburgh Zoo to strolling The Royal Mile. There really is so much to see.
If you love walking, then the city is compact so you can pretty much get everywhere by foot and enjoy the tranquillity the city has to offer. But remember to pack comfy shoes as it is quite hilly! We don't want blisters and sore feet on this get-away.
You'll never want to leave once you arrive in Edinburgh, It's a couple's dream! We urge you to book your romantic get-away.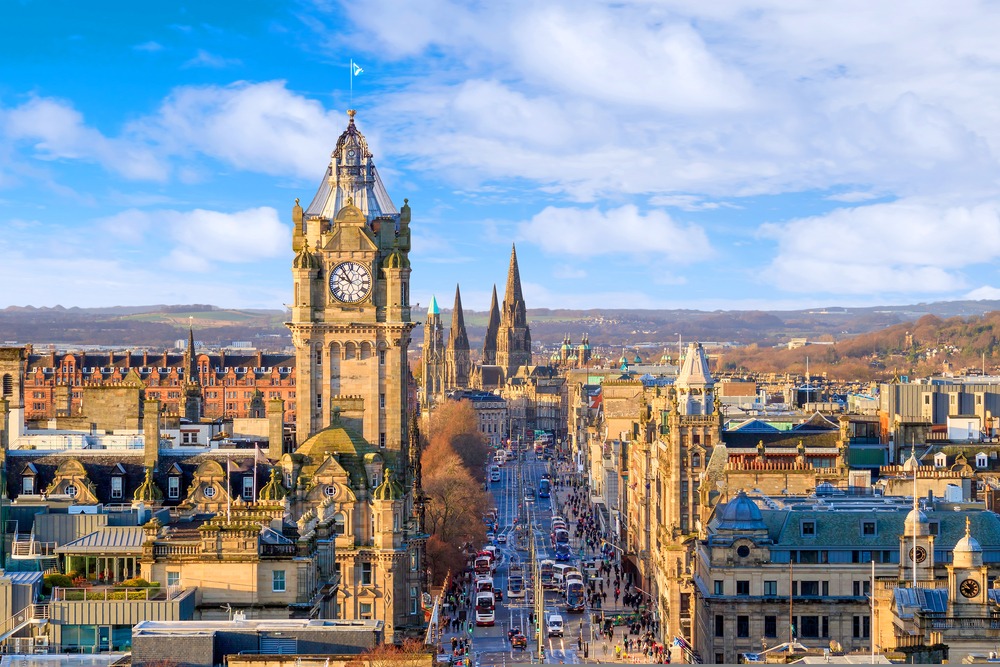 Liverpool
This city situated in the North-West of England is a romantic hub full of activities to whisk your partner away. From site-seeing and entertainment destinations like The Beatles Museum, the Royal Albert Dock to Mathew Street. After an exciting day, make your way to Liverpool One to have a dinner and a few drinks for two – there's so many places you'll be spoilt for choice! If you and your partner are into gaming, why not head to one of the cities arcade bars such as NQ64 or ArCains? Time to get competitive.
The city is close to beaches on both sides of the River Mersey so you can enjoy the seaside and take a break from the busy city with your significant other, did someone say the beach at sunset?! From Crosby Beach to the Wirral Peninsula beaches of West Kirby and New Brighton.
The best thing about this is you don't have to spend a lot to have a good time, there's plenty of bus and train routes that stop right near the beaches, and you can pack a picnic! Obviously, this might be a better option in the warmer months though…
Liverpool has endless opportunities for fabulous dates and it's a fairly affordable trip, go and see for yourself!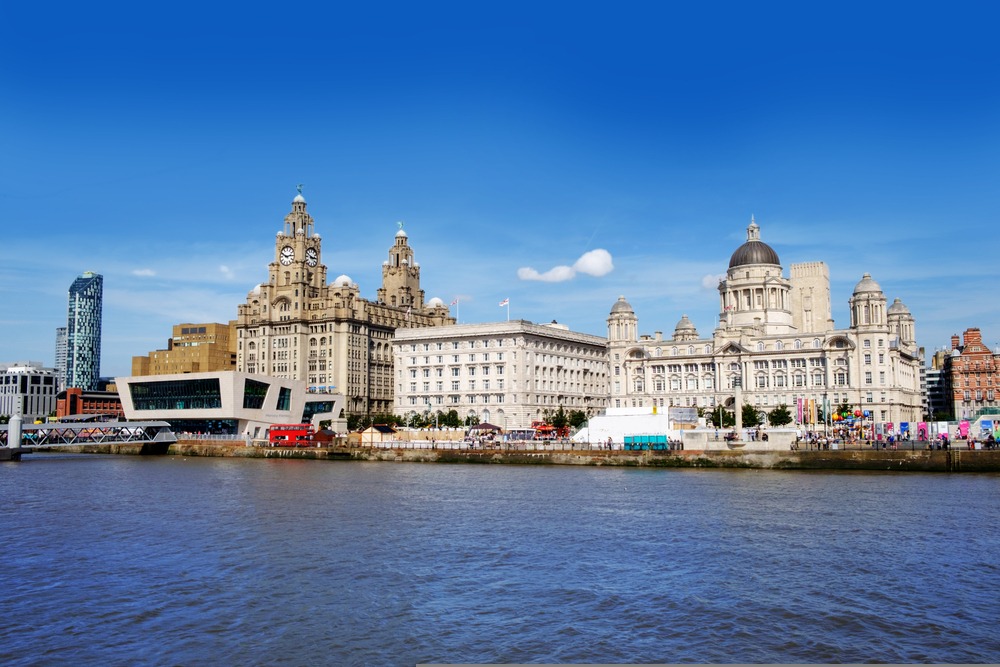 Durham
Durham is a city in northeast England, which has the perks of feeling like a busy city but also having lots of countryside and coastal escapes to explore. The scenery in Durham is as beautiful as your love story with the likes of The Durham Heritage Coast, Durham Castle and Barnard Castle awaiting. Not to mention, you can rent a rowing boat and sail along the River Wear!
Want to get away from it all? The city is renowned for its spa breaks, so you can relax and unwind with your partner and have that all important self-care time. You'll finish the trip feeling super refreshed, we don't know about you, but we could do with some of that!
Durham isn't short of romantic things to do for couples with plenty of cocktail bars and restaurants for those late evening date nights spent chatting and living in the moment.
As a coupe you'll for sure enjoy what Durham has to offer, so don't hold off, plan that break and take that annual leave!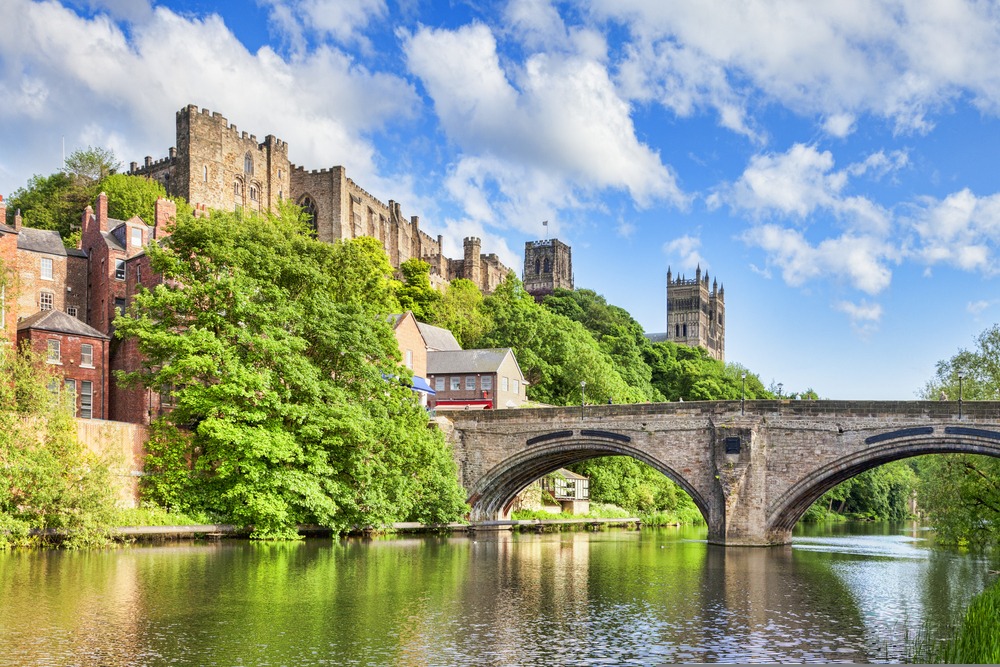 Bath
Bath is the largest city in Somerset and is known for and named after its Roman-built baths. So, you pretty much can't go to the city and not take a plunge in the Roman Baths. It's the only natural thermal spa in the country! As a couple, enjoy a brunch or afternoon tea in the Baths Ground and then after a dip in the bath, take a look round the museum which houses Roman artefacts.
Packed with things for you and your partner to do and see, you'll be loving every minute of your time away in Bath. With cultural sites such as Pulteney Bridge, a bridge that's lined with cute shops and cafes so you can get some retail therapy and enjoy a lovely coffee. As well as notable art and cultural sites such as Prior Park Landscape Garden, Victoria Art Gallery and Bath Abbey.
Don't fancy playing tourist or done it all before? No worries! There are plenty of places to sit down and chill in Bath from its vast array of restaurants, cafes and bars. If that isn't your scene, head to the live music and comedy hubs together before heading back to your hotel or Airbnb for the night.
Get your suitcases packed, Bath is waiting…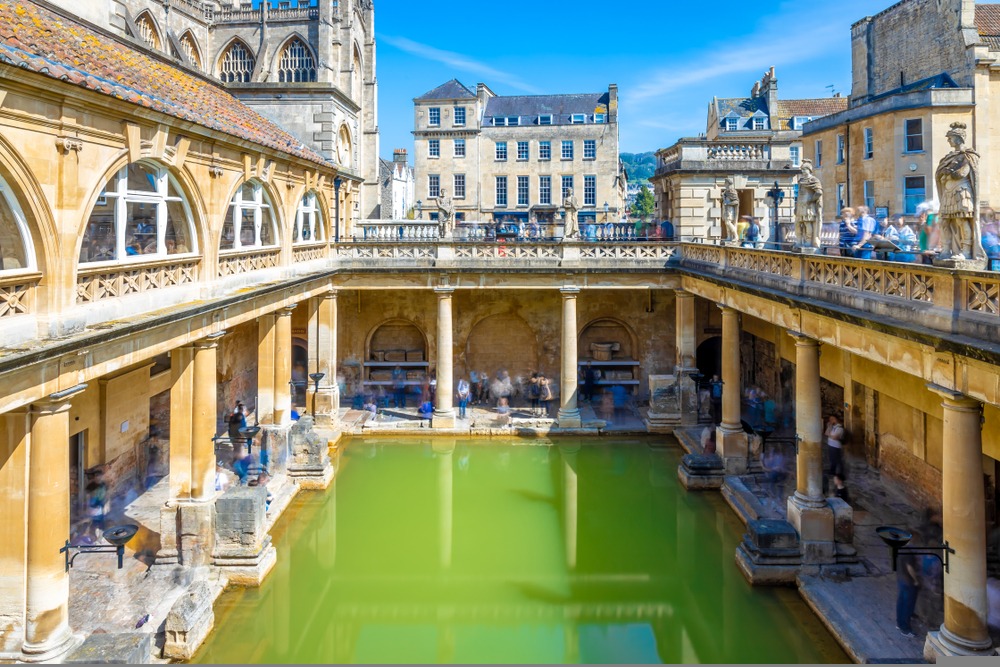 Belfast
We told you there would be city breaks across the UK, right?!
Belfast is the capital of Northern Ireland, with tons of offerings for couples and even ranking as 'one of the most romantic cities in the UK'.
A notable place well worth a visit is the Botanic Gardens which houses the Ulster Museum, the Palm House and thousands of trees and plants! There's so much to enjoy at this place. It's also home to Live at Botanic Gardens which is a mini music festival. If you're planning to be in Belfast for festival dates, go check out some amazing live music! Just remember to book a ticket in advance as they do tend to sell out.
If you're based in England, Scotland or Wales, fear not there are easily accessible and affordable ferries and planes to Belfast.
Belfast is a great night out if you fancy a night of partying with your partner or if you fancy a few drinks with a view, head to one of Belfast's rooftop bars. Other great places to visit together include Belfast Castle and Victoria Square.
Trust us, you'll have a lovely time with your significant other whilst in Belfast.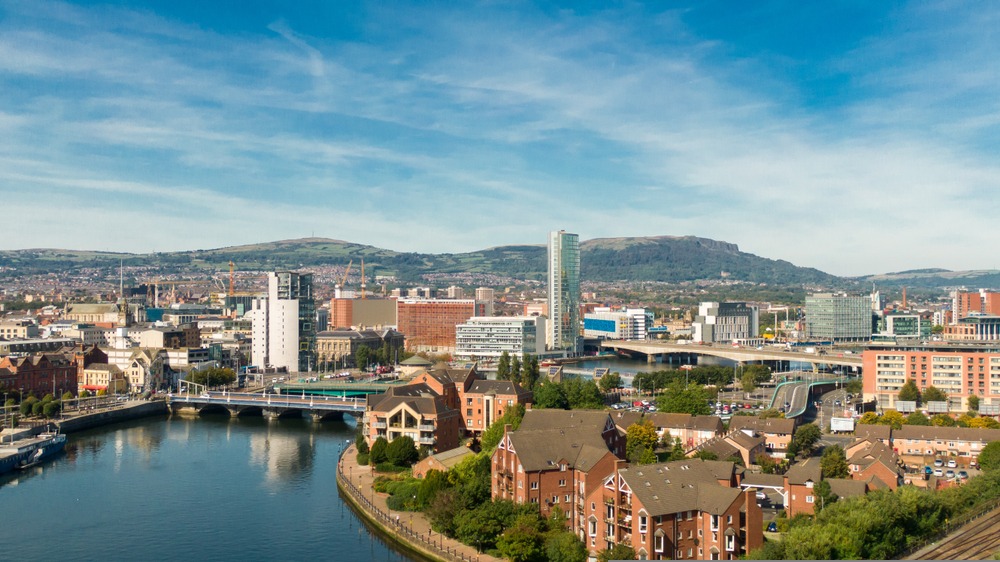 That's the end guys, we hope you have a fantastic romantic get-away if you have one planned already! If not, what are you waiting for?!
At City Lodgers, we offer short stay accommodation in fantastic cities across the UK during the summer months. Look at the properties we have available to get your romantic get-away sorted!
If you need outfit inspo for your city break, then we have just the blog for you. Read all about it here to get your wardrobe sorted.